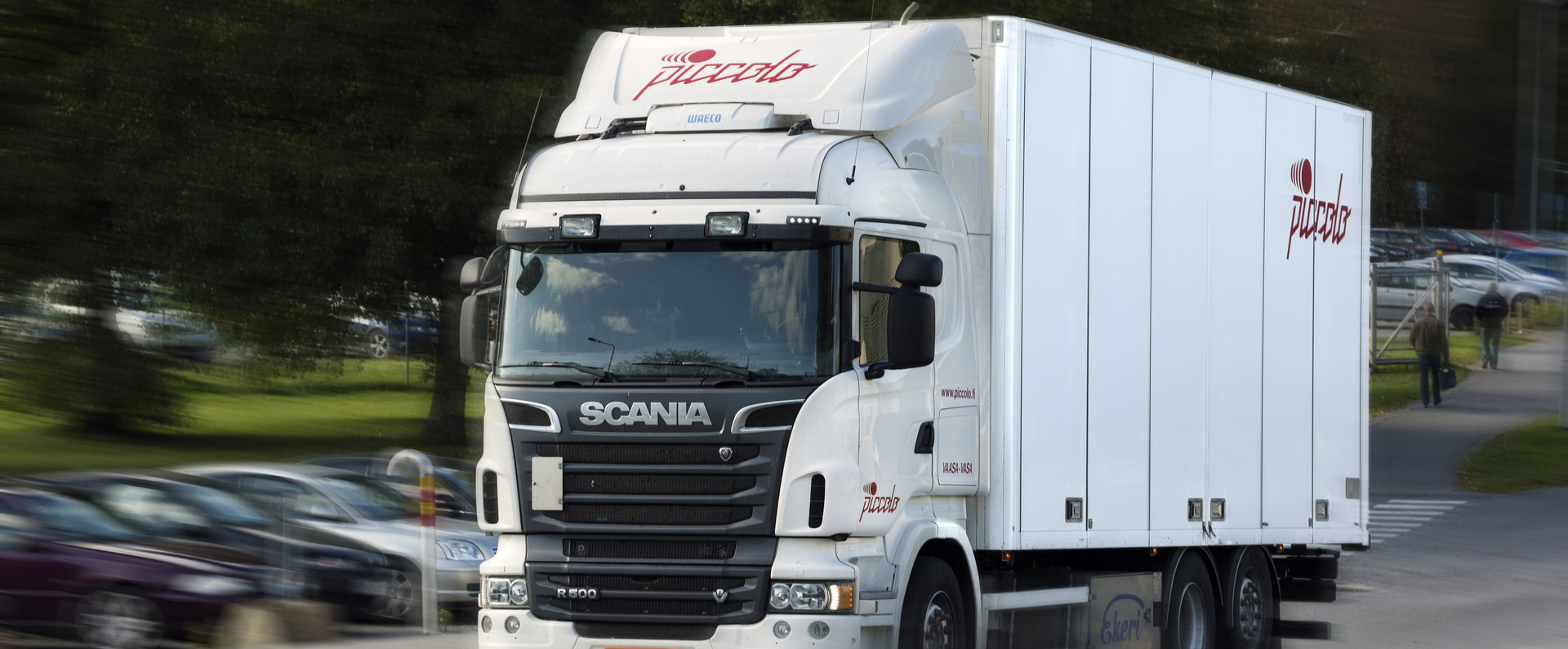 Piccolo – there for you and ready to go
Storing, packing, moving, transporting. The entire logistics chain is Piccolo's core know-how – in other words, work that many companies see as a necessary evil. We are interested in storing goods efficiently, packing them quickly while saving space and transporting them punctually and safely. It's not enough for us that the process goes smoothly. We are constantly thinking of new ways to do things even better. We have developed services that allow us to turn logistics-related fixed costs into variable ones.
The customer only pays for services they use and, at best, improves their result by outsourcing operations.  If storage, packing and transport are not your core competence, please don't hesitate to ask us to share with you how we optimise the costs of these operations so that they are just right.  We also offer an advanced way of acquiring business gifts for your company.
The entire logistics chain – The best service solutions for packing, storage and transport